At this point, CBD isn't the freshest, newest thing in the weed world anymore. But that's given companies time to perfect their CBD offerings. As a result, there's never been a better time to explore what's new in the CBD space. Not sure where to start? We've got you covered with this list of our top 5 CBD products to try right now.
Henry's CBD Cost Pre Rolls (4 Pack)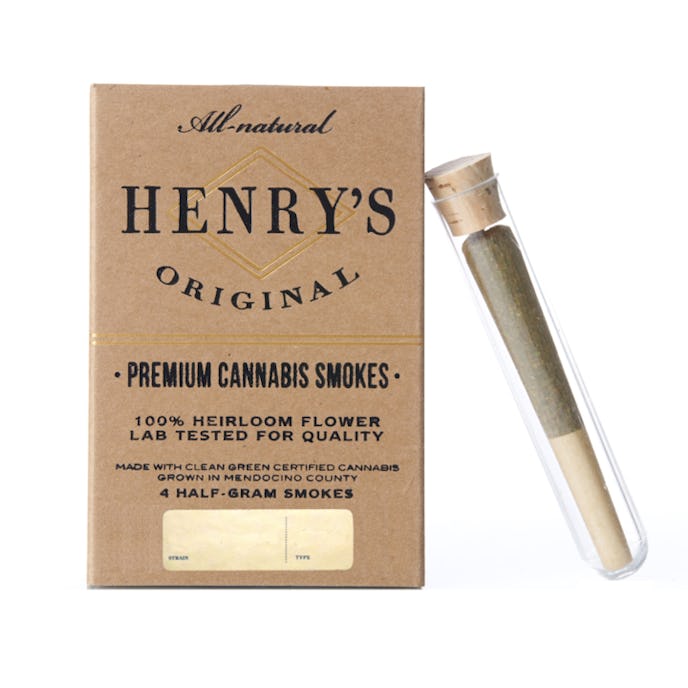 If you want to get your dose of CBD and still toke on flower, Henry's has your back. Each 4 Pack of their CBD Coast Pre Rolls boasts a 3:1 CBD/THC ratio. That ratio imbues them with mellow, relaxing properties.
Henry's grinds the bud in each of these half-gram joints in their custom grinders. That gives them an ideal texture for an evenly-burning smoke. Ideal for smoking alone or sharing with friends, Henry's delivers with these CBD Coast Pre Rolls.
Jayden's Juice: High CBD Tincture (15 ml Freedom)
Tinctures are a great way to consume CBD, and these 15 ml High CBD Freedom Tinctures by Jayden's Juice are no exception. A 20:1 ratio of CBD to THC makes them a great choice for medical patients or recreational enthusiasts alike.
Tinctures are wildly popular thanks to their portability and simplicity. Their small, portable size means that you can easily stash them in a bag or pocket and take them with you. Swallowing tincture means it'll hit within an hour. Or, place it under your tongue for faster action.
CBD Relief 9:1 Tropical Gummies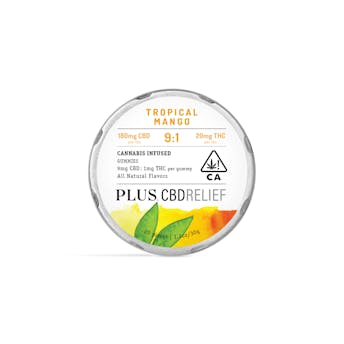 With a moderate CBD to THC ratio and a variety of fun, bold flavors, these CBD Relief Tropical Gummies are some of our favorite CBD edibles. Designed to combat stress, pain, and muscle tension, these gummies are a great choice for CBD newbies and veterans alike.
Each container of these gummies features 180 mg of CBD and 90 mg of THC each. Just be careful – they're so delicious that once you start munching, it's hard to stop!
Papa & Barkley CBD Rich Releaf Balm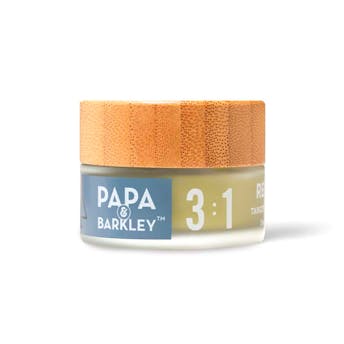 Need to target specific areas of your body with the potential healing powers of CBD? If so, topical solutions like Papa & Barkley's CBD Rich Releaf Balm are the best choice. With a 3:1 CBD/THC ratio, this topical balm can help reduce inflammation, ease chronic pain, and relax tense muscles.
With a list of natural ingredients featuring full-spectrum cannabis, an essential oil blend, beeswax, and vitamin E, this balm is a great entry point into CBD.
Care By Design 8:1 CBD Vape Carts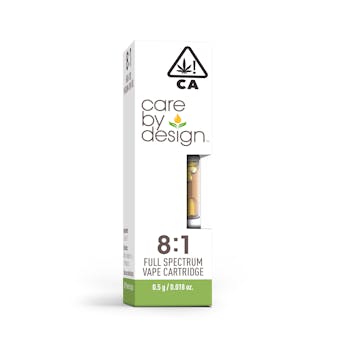 Vape carts are a nearly perfect CBD delivery vehicle. They're tiny, making them super-portable. They're also low-key and easy to use – you can take a puff without drawing attention. Finally, they act fast. When you inhale CBD vapor, it reaches your bloodstream almost instantly.
With an 8:1 CBD/THC ratio, these Vape Carts by Care by Design excel in all the right places. Each cartridge is filled 0.5 ml of vape juice, containing only trace amounts of THC. That means you won't feel any psychoactive high, but you'll be able to utilize all the possible benefits of CBD.